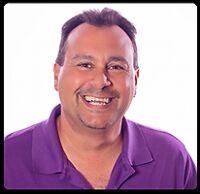 I've always been a NEPA guy. The local educational institutions let me through their systems…let us not hold that against them!
I part-timed at Rock107 out of college, did many other media jobs, then returned on the air in 1996. I do have a real full time media job that pays the Disney World vacation bills.
Every weekend I get to "play radio DJ in people's heads" and it is my pleasure. Believe it or not, I have a Masters Degree in this stuff! When it stops being fun, I will occupy my time making pierogies with the little old ladies at the local Catholic Church.
And if you are seriously reading this to learn more about me… you are making me uncomfortable.
oh and my favorite band is Boston.
If you want to make me happy, get me that lip smackin' chocolate cake from Wegman's bakery and watch the Phillies or Eagles with me.
On-Air Schedule
Sunday 3:00pm – 8:00pm
Saturday 7:00pm – 10:00pm