Saturday Nights 10:00pm – 1am
Listen Up, Headbangers »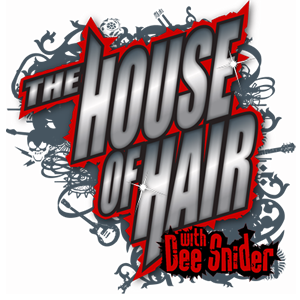 We wanna ROCK! Join Twisted Sister frontman and legendary hard rock icon Dee Snider every Saturday Night 10- 1am on Rock 107 for a three-hour ride into headbangin' heaven! Bang your head with your fellow metalheads and The House of Hair on Rock 107!
Check out all your '80's big hair band favorites – from AC/DC to Zebra, with the Scorpions, Metallica, Bon Jovi, Poison and Ozzy Osbourne thrown in too!
Take a look at the show Playlists and you'll see what we mean!
Is there something you want to hear? Our HOH team will do our best to play your request…how cool is that?
It's all here, on the House of Hair!
IF IT AIN'T METAL, IT'S CRAP!
»   MAKE A REQUEST
»   LOOK AT THE PLAYLISTS
»   CHECK OUT HOH GIVEAWAYS
About your House of Hair host: Dee Snider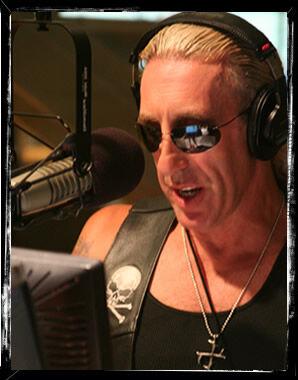 Best known as the lead singer of the acclaimed rock band, Twisted Sister, Dee Snider is a radio personality, television host, author, screenplay writer, actor, doting husband of over three decades, father of four children, and a grandfather too.
Since 1997, Dee has hosted the weekly show, The House of Hair, internationally syndicated and heard in over 200 markets in the U.S., Canada and Mexico. He is also the host of our daily program, The Daily House of Hair Cut, a daily vignette version of the weekly show.
Dee has starred in several reality TV shows including appearances in three seasons of Celebrity Apprentice; Gone Country with John Rich; MTV's Rock The Cradle with his son Jesse; Growing Up Twisted, an A&E series featuring the entire Snider family and their Long Island lifestyle; ABC's Celebrity Wife Swap, and Celebrity Holiday Homes. He has also been a frequent host on the MTV Networks and his career as a voiceover artist has resulted in Dee being heard in many radio and TV commercials, animated shows, documentaries and had a yearlong stint as the voice of MSNBC.
Dee's hit song-writing credits extend to many genres of music and have been covered by major artists the world over. Celine Dion's version of "The Magic Of Christmas Day (God Bless Us Everyone)" was a significant part of her international, multi-platinum These Are Special Times album.
Never setting limits, Dee wrote, produced and starred in Dee Snider's StrangeLand. This horror flick has become a horror classic, literally creating the torture film sub-genre. StrangeLand 2 is currently in development.
His recent starring role on Broadway in the hit musical Rock Of Ages generated national interest and multiple TV appearances. The Rock Of Ages run inspired him to make a brand new record for Razor & Tie, "Dee Does Broadway," featuring some of Broadway's greatest songs, side by side with legends like Patti LuPone and Bebe Neuwirth. Since starring in Rock Of Ages, Dee Snider's Broadway connection has continued to grow. Dee Snider's Rock 'n' Roll Christmas Tale (lyrics, music and book by Dee Snider) completed a highly successful seven-week run throughout the 2014 holiday season at Broadway in Chicago, and he also produced the off-Broadway hit ensemble "Puppet Shakespeare" and the international award-winning short film Fool's Day.
Dee's self-penned autobiography, "Shut Up and Give Me The Mic," was released in the summer of 2012 from Gallery Books/Simon & Schuster to critical acclaim.
In March of 2015, Dee and his Twister Sister bandmates mourned the loss of their drummer, AJ Pero, and announced that the 2016 touring season (the 40th anniversary of the band's formation) will be the end of the road for the world dominating force that is Twisted Sister.
For more information on Dee Snider, go to DeeSnider.com.